B1 Citizenship Italian course in Trieste
Are you looking for an Italian course for foreigners for the B1 citizenship in Trieste?
You are in the right place!
Preparation for the B1 Citizenship exam responds to the requirement that an adult must demonstrate in order to obtain Italian citizenship. According to the Law 1 of December 2018, n. 132, the exam affirms the competence with reference to the profile of the independent learner of the Common European Framework of Reference for Languages (CEFR) https://www.coe.int/en/web/language-policy/home, i.e. B1.
Here are examples of what you will learn during your course:
Introduce yourself
Have a daily conversation with a native Italian speaker
Speak in formal and work contexts
Communicate online on social networks, blogs, …
Read and understand letters, e-mails, operating instructions, manuals, newspaper articles
Write an email to give or ask for information
Write an email to solve problems related to obtaining goods and services
… and much more!!!!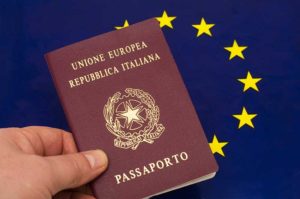 Language certifications CILS – CELI – PLIDA
We also organize preparation courses for students who want to take the exam to obtain the official certification of Italian as a foreign language. The best-known certificates are:
CILS Certification of Italian as a Foreign Language of the University for Foreigners of Siena https://cils.unistrasi.it/
CELI Certificate of knowledge of the Italian language of the University for Foreigners of Perugia https://www.cvcl.it/categorie/categoria-14
PLIDA Progetto Lingua Italiana Dante Alighieri https://plida.it/
We help anyone who wants to register for exams and want to know their language level, the type of exam that best suites their needs, the structure of the exam to be taken, the types of exercises and the respected time that it needs to be completed.
We prepare each individual student, based on their actual needs, to face the exam with awareness and autonomy.
This is why the duration and content of the course vary for each student. The material used is also personalized and includes simulations of the exams.
Course fees
Group lessons (2-3 people): 20 Euro/hr for 3 hours of lessons per day
Group lessons (from 4 to 6 people): 15 Euro/hr for 4 hours of lessons per day
Individual lessons: 35 Euro/h
Would you like to know more? We'll find a tailor-made solution just for you.